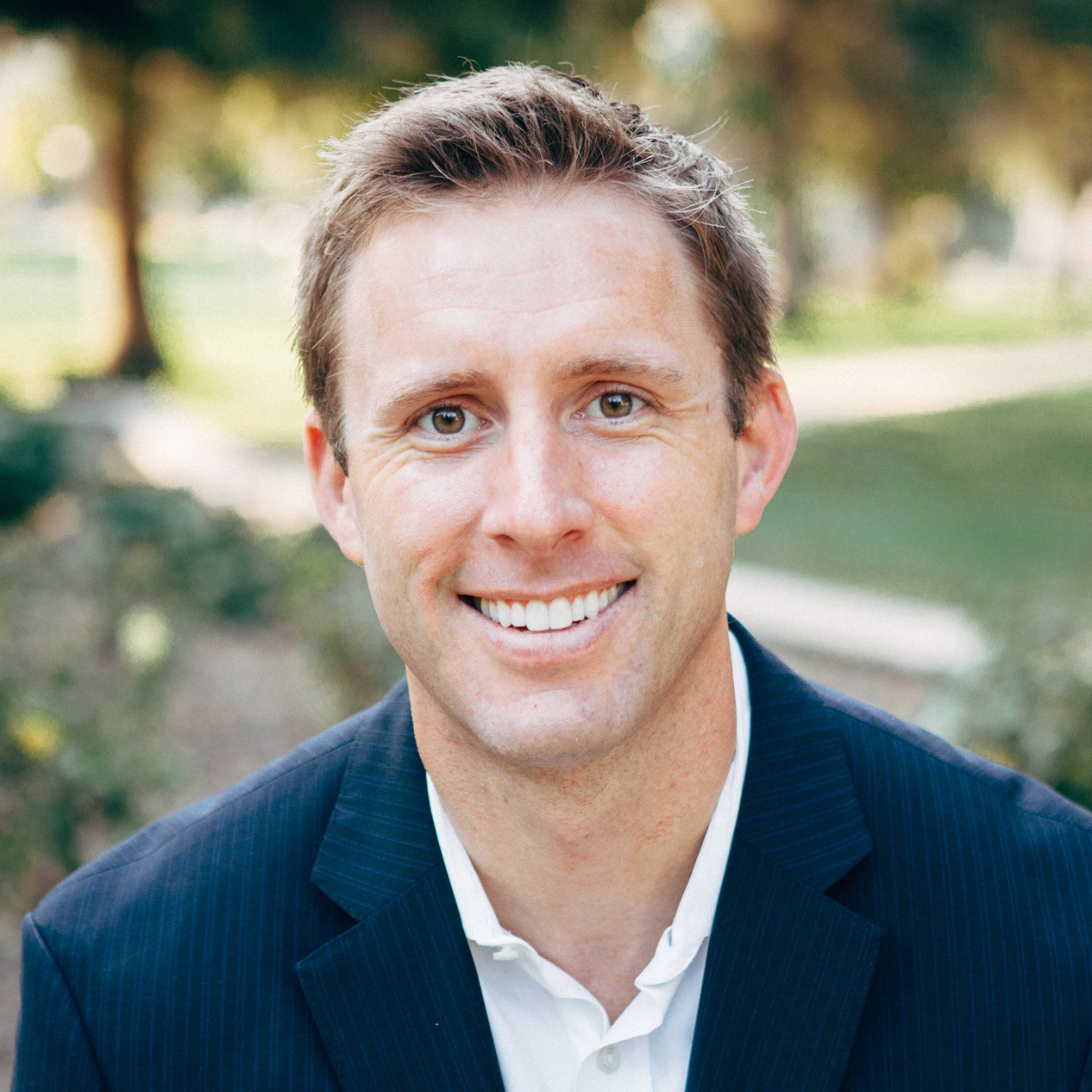 Michael Cox
Founder and Managing Partner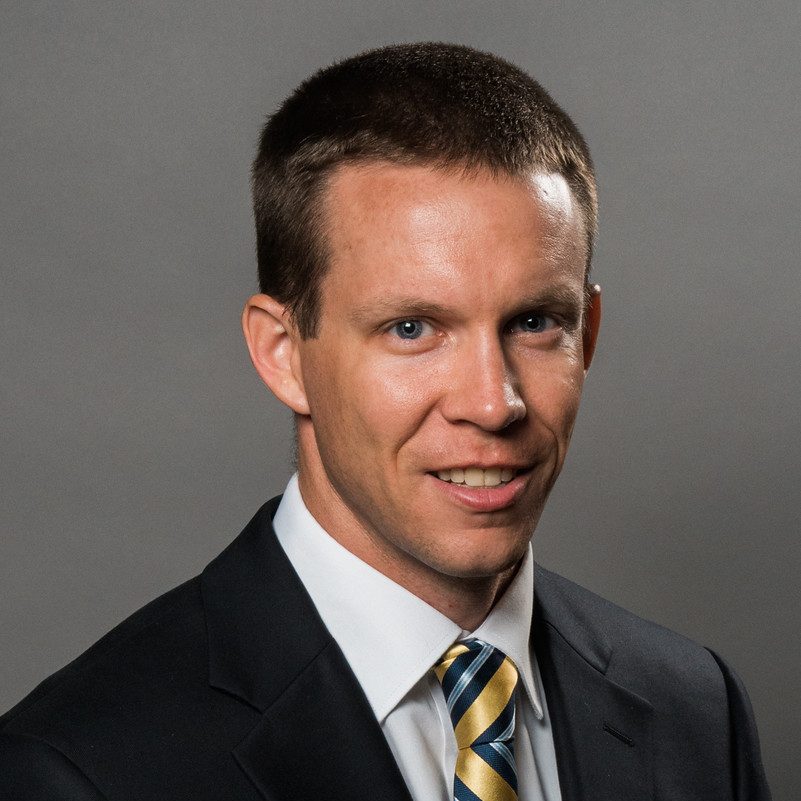 Michael has nearly a decade of professional business experience in investment banking, consulting, accounting and sales. Prior to founding Cambium, Michael worked in the Investment Banking Department of Credit Suisse where he worked on debt, equity and M&A transactions with corporate clients in the consumer, retail, industrial, private equity and real estate/gaming industries.
Prior to Credit Suisse, Michael worked in the Transaction Advisory and Assurance Services groups at Ernst & Young advising on valuations, quality of earnings, and industry diligence primarily to clients in the real estate and lodging sectors. Michael started his professional career with PricewaterhouseCoopers. While in college, Michael worked as a sales manager for Vivint (formerly APX Security Solutions).
Michael earned his BS and MBA degrees from Brigham Young University and is a Certified Public Accountant.
Aaron is a seasoned professional with almost a decade of management and operations experience. Prior to working at Cambium, Aaron was a management consultant with Deloitte Consulting and Capgemini Consulting where he provided solutions to companies around the US in the areas of supply chain, retail strategy, business process outsourcing, and operations.
Before working as a consultant, Aaron served as an officer in the United States Navy's Civil Engineer Corps where he managed tens of millions of dollars of planning, construction, and facilities maintenance contracts at bases in California and Florida. While in high school and college, Aaron worked in several family businesses where he was first drawn to entrepreneurship.
Aaron earned his BS in Mechanical Engineering from Texas A&M University, his MBA from the University of Texas at Austin, and is a licensed Professional Engineer in Texas.
Cambium Equity Partners is backed by a proven group of entrepreneurs, executives and professional investors that all share the same vision; to successfully acquire, run and grow a single privately held business.
Anacapa Partners is a private equity firm focused on investing in lower middle market companies acquired through the search fund model.

Search Fund Partners works primarily with Search Funds, partnering with entrepreneurs to find, acquire and build successful businesses.

Trilogy Search Partners invests in acquisitions of small, profitable companies, sourced and managed by search fund entrepreneurs.
M2O was formed as a family investment office in 1992. Today, M2O invests in high growth, small to mid-sized companies and develops lasting relationships with the companies—and managers—in which it invests.

The Cambria Group is a private equity firm which acquires and invests in small and mid-sized businesses. They have a reputation for thoughtful analysis and assessment, fair dealing, candor, and, above all, integrity.

Endurance Search Partners works with a select group of entrepreneurs to find, buy and build great companies. They invest their time, business network and capital to help entrepreneurs become successful.
Selected Individual Investors
A.J. is the President of Onesource Water and responsible for overall customer happiness, operational excellence, driving growth and building an exceptional business. Previously, A.J. was the founder and CEO of ArchivesOne, the third largest records management company in the United States. He successfully built ArchivesOne into a super-regional records management company employing 400 people before selling to Iron Mountain (NYSE: IRM) after 17 years of operation. He has served on several mid-market Boards. A.J. graduated from Colgate University and received his MBA from New York University. The U.S. Small Business Administration has recognized A.J. as the Small Business Person of the Year in Connecticut. A.J. was featured in the book Leadership Secrets of the World's Most Successful CEOs.
Andy Love is Founder and Managing Principal of Aspect Investors, LLC, a private investment company focused on the lower-middle market. He is also a Strategic Consultant to Behavioral Health Group (BHG). Prior to founding Aspect, Mr. Love served as Chief Executive Officer of Behavioral Health Group, a substance abuse services company that he co-founded in 2006 through a private equity vehicle that he co-founded, VantageCap Partners. Under his leadership, BHG was a three-time winner of the Inc. 500|5000 award (2010, 2011, 2012), where the company was ranked the 18th fastest growing private healthcare company in the U.S. (2010), and the Dallas 100 (2009, 2010, 2011) award. The Frontenac Company acquired BHG through a majority sale in mid-2011.
Prior to founding BHG and its sponsor, VantageCap Partners, Mr. Love was a founding team member of Broadband Venture Partners ("BVP"), a Dallas-based growth equity firm focused on the telecommunications and enterprise software industries. At BVP, he worked extensively with Telecom Technologies Inc., acquired by Sonus Networks Inc. (SONS); VeriCenter, Inc., acquired by SunGard Data Systems Inc.; and other BVP portfolio companies. Mr. Love's experience also includes working with top management of other entrepreneurial growth companies, including Informative, Inc., acquired by Satmetrix Systems Inc. Earlier in his career, Mr. Love was with Bain & Company, where he worked to solve complex strategic and operational issues for Fortune 1000 companies.
Mr. Love is a member of Young Presidents' Organization (YPO), is Co-President of the DFW Chapter of the Stanford GSB Alumni Association, and is a Board Member of the University of Texas Silver Spurs Alumni Association. Mr. Love is also a recipient of the Ernst & Young Entrepreneur Of The Year Award, Southwest Region (2011). He serves as an advisor and board member to several non-profit organizations and private companies. Mr. Love holds a BA in Plan II Honors, magna cum laude, from The University of Texas at Austin, where he graduated with Phi Beta Kappa honors and departmental distinction. He also holds an MBA from the Stanford Graduate School of Business and an MA from the Stanford University Graduate School of Education.
Badge Stone is a Managing Director and co-founder of WSB & Company (www.wsbandcompany.com). Mr. Stone is responsible for investment sourcing, transaction execution, and portfolio company management for the family investment office. WSB & Company is active in small company investing and search fund investing.
Prior to co-founding WSB, Mr. Stone searched for a company to purchase through both the search fund model and a self-funded search; ultimately he acquired, operated, and exited an infrastructure equipment rental business, Stone Pump & Trench. While serving as President of Stone Pump & Trench, Mr. Stone developed and led the execution of a turnaround plan which resulted in EBITDA improvement of 71% in the first 12 months. Mr. Stone sold the North and South Carolina operations to National Trench Safety in 2013 and the Tennessee operations to Cross Country Pipeline (Odyssey Investment Partners) in 2015.
Before Stone Pump & Trench, Mr. Stone co-founded HeelHorn Partners, a private investment firm (search fund), and worked for VF Imagewear, a Nashville-based division of VF Corporation (NYSE: VFC). While at VF Imagewear, Mr. Stone focused on operations, mergers and acquisitions, and internal growth projects.
Prior to VF, Mr. Stone worked for McColl Partners and First Union Securities' M&A Group (formally Bowles Hollowell Conner) as a middle-market investment banker focused primarily on sell-side assignments, private capital raises, and leveraged buyouts.
Mr. Stone holds a Business Administration degree with Distinction from the University of North Carolina at Chapel Hill, where he was a Morehead Scholar, and an M.B.A. from Harvard Business School.
Bill is a founder and General Partner of Alta Communications and Marion Equity Partners, Massachusetts-based venture capital firms. He founded Alta's predecessor firm, Burr, Egan, Deleage & Co. in 1979, and has identified and backed several of America's leading growth companies in the information technology, life sciences, and communications industries. Prior to founding Burr, Egan, Deleage & Co., Bill was a Partner at TA Associates. He began his career as a Manager of Venture Capital for New England Enterprise Capital Corporation.
He is past President and Chairman of the National Venture Capital Association, a former Trustee of Fairfield University, a former Member of the Board of Overseers of The Wharton School and a former Trustee of the University of Pennsylvania. He is a member of the Board of CRH plc, and a number of privately held companies.
Bill is also an owner of the Boston Celtics professional basketball team. Bill received a degree in Economics from Fairfield University and an MBA from the Wharton School.
Doug Tudor is an active investor with diverse experience in operating, acquiring and scaling high-growth businesses. He is Managing Partner of Ravenscourt Partners, a private investment firm focused on teaming with executives to build leading middle market, technology-enabled service companies. Ravenscourt invests in business opportunities with compelling value propositions, strong growth potential and top management teams. He spent nine years as a senior executive at Asurion, the leading global provider of technology protection services, which grew from $225 million to $4.8 billion in revenue during his tenure. Prior to that, he raised a search fund and was co-founder and President of Clear Creek Environmental. Doug serves on the boards of RIA in a Box, eCompliance, ClaimTrak, Education Services Group, Colovore and Prialto. Mr. Tudor received a Bachelor of Arts in History from Brown University and a Masters of Business Administration from the Stanford Graduate School of Business.
Gerald Risk is an entrepreneur, investor and educator. He currently serves as Vice Chairman of Asurion, the world's largest provider of technology protection services. Prior to serving as Vice Chairman, he served as Asurion's President and as Asurion's Chief Financial Officer prior to that. In his role as investor, he has supported the entrepreneurial journey of a large number of leadership teams and currently serves on the Board of Directors of Carillon Assisted Living (provider of assisted living services in the Southeast), National Video Monitoring (regional provider of video surveillance services), Sunrun (provider of residential solar services), and QMC Telecom (wireless infrastructure provider in Latin America). Gerald is also a Lecturer in Management at Stanford's Graduate School of Business.
Gerald began his professional career with Goldman, Sachs & Co. He holds an MBA from Stanford and a Bachelor's Degree in Commerce with honors from Queen's University in Canada.
Gerald lives in the San Francisco Bay Area with his wife and two sons.
Mr. Johnson is Co-Founder and COO of Alloy Digital, one of the most important millennial-focused media and marketing companies of the past two decades.
During his tenure at Alloy, Jim led operational management and guided many of the company's growth initiatives. Until 2005, Alloy, Inc. included the youth merchandise brands Alloy, CCS and dEliA*s. Under Jim's direction, these businesses grew to be among the largest direct marketers (e-commerce and catalog) to teens and young-adults in the U.S. and were divested via a public to public spinoff. He was instrumental during the Company's media expansions, including the acquisition of Alloy Entertainment (formerly 17th Street Productions), the youth media behemoth behind pop culture phenomenon's "Gossip Girl," "The Vampire Diaries," and "Pretty Little Liars". Alloy Entertainment was sold to Warner Brothers in 2012. In November 2010, Jim and Matt participated in a go-private transaction of Alloy, Inc. with an investor group led by Zelnick Media. By the spring of 2014 the vast majority of Alloy's businesses had been sold to strategic or financial buyers producing a significant return for investors.
Prior to founding Alloy, Jim was a member of GE Company's Corporate Audit Staff and a graduate of its Financial Management Program. He held a variety of financial, operational and business development positions within GE, most significantly in GE Japan and GE Brasil. Jim received his B.A. in History from Hamilton College in 1989.
Mr. Niehaus is currently a Managing Director with Housatonic Partners, a private equity firm with over $1 billion in capital under management. Mr. Niehaus was a Managing Director at Hellman & Friedman before joining Housatonic Partners in 2001. Earlier in his career, Mr. Niehaus was employed in the Merchant Banking and Mergers and Acquisitions departments at Morgan Stanley & Co.
Mr. Niehaus is a graduate of Dartmouth College and the Harvard Business School. He is a Director of 365 Data Centers, Circle Graphics, Fastener Distribution Holdings, HealthWyse, and ResponseLink.
Mr. Egan is a founder and Managing Partner at Marion Equity Partners, a Boston based investment firm. Prior to Marion, Mr. Egan focused on growth equity investments in the technology, healthcare, media, and business services industries at Polaris Venture Partners. Before Polaris, Mr. Egan began his career at Alta Communications where he executed investments in the media and telecommunications sectors. Mr. Egan also has previous experience with Comcast Corporation in business development and currently serves on the Board of Directors of The Penn Warranty Corporation.
Mr. Egan received a degree in Finance from Fairfield University and an MBA from The Wharton School at the University of Pennsylvania.
As CEO of Defy Media, Matt Diamond guides corporate strategy and oversees company management. He was formerly CEO of Alloy Digital, where he was instrumental in the significant growth of globally recognized and top-ranked media platforms. He played a key strategic role in the recent "merger of equals" with Break Media.
In 1996, Matt co-founded Alloy, Inc. together with Jim Johnson, taking the company public in May 1999 and building it to become one of the most important millennial-focused media and marketing companies. As CEO, Matt was instrumental in the establishment of the Alloy Media + Marketing, and lead key expansions, including the acquisition of Alloy Entertainment, the youth media behemoth behind "Gossip Girl," "The Vampire Diaries," and "Pretty Little Liars," which was sold to Warner Bros. Television Group; Channel One, the award-winning television news network for teens; and Alloy Education, a leader in student recruitment solutions for higher education. Until 2005, Alloy included the youth merchandise brands Alloy, CCS and dEliA*s. Under Matt's leadership, these businesses grew to be among the largest direct marketers to teens and young-adults in the U.S. and were divested via a public to public spinoff. In November 2010, Alloy, Inc. completed a go-private transaction by an investor group led by ZelnickMedia.
Prior to founding Alloy, Inc., Matt held positions in the Finance and Operations groups at the General Electric Company, including two years at the company's offices in Tokyo.
Matt also serves on the board of Do Something, Inc. and, in 2009, the youth focused non-profit organization honored him with its Lifetime Achievement Award. He has also supported youth education initiatives in New York City, dedicating his time to the Bronx Academy of Letters and the PENCIL program.
Matt graduated Phi Beta Kappa with a B.A. in International Studies at University of North Carolina at Chapel Hill and received his MBA from the Harvard Graduate School of Business.
Mr. Estep is the Managing Partner and founder of Bosworth Capital Partners. He successfully acquired Midwest Supplies, an ecommerce based business located in Minneapolis, in 2010, and assumed the role of President. Over the next 2 years, Matt built a leadership team that effectively grew the company to over $100M in annual sales.
Prior to attending Harvard Business School, Matt worked at Peoples Energy in Chicago, Illinois. During his time at Peoples, Matt rapidly ascended through the organization and worked in numerous capacities including design, project management and finally in operations management. Matt's final role at Peoples involved the management of a utility maintenance facility with 250 union employees where he was responsible for the allocation of resources and the jobs that go along with this including: hiring, training, disciplining, budgeting, and staffing. Prior to Peoples, Matt spent time pursuing a career as a professional race car driver and as a result of his interest in motorsports and fabrication he co-founded a go-kart manufacturing company.
Matt holds a Master in Business Administration degree from Harvard Business School. He graduated from Purdue University with a Bachelor of Science degree in Mechanical Engineering.
Ted has been an owner/operator of private companies. In 2012 he sold Sensorex, a water quality sensor manufacturer and he is now an investor. Earlier Ted worked in Citigroup's consumer business for eleven years in New York, Sydney, Australia and Los Angeles. He has served on the boards of several private companies and charitable organizations. Ted received a BSME from Villanova University and an MBA from the University of Pennsylvania's Wharton School.